L'automne dernier, un groupe de LCS étudiants ont postulé pour faire partie de l'équipe du LCS Global Ideas Institute (GII) afin de s'attaquer à un problème mondial en collaboration. Le programme GII est géré par le École Munk de l'Université de Toronto and this is the first year that Lakefield has participated. "The GII was conceived in the Asian Institute at the Munk School and led by Professor Joseph Wong to provide intensive research and learning opportunities for high school students."
Depuis l'année dernière, le LCS L'équipe GII s'est réunie une fois par mois pour écouter des professionnels et travailler avec des mentors de l'Université de Toronto afin de résoudre un problème mondial urgent. Le défi de cette année était de répondre à la question suivante : "Comment pouvons-nous renforcer la sécurité numérique des communautés marginalisées ?"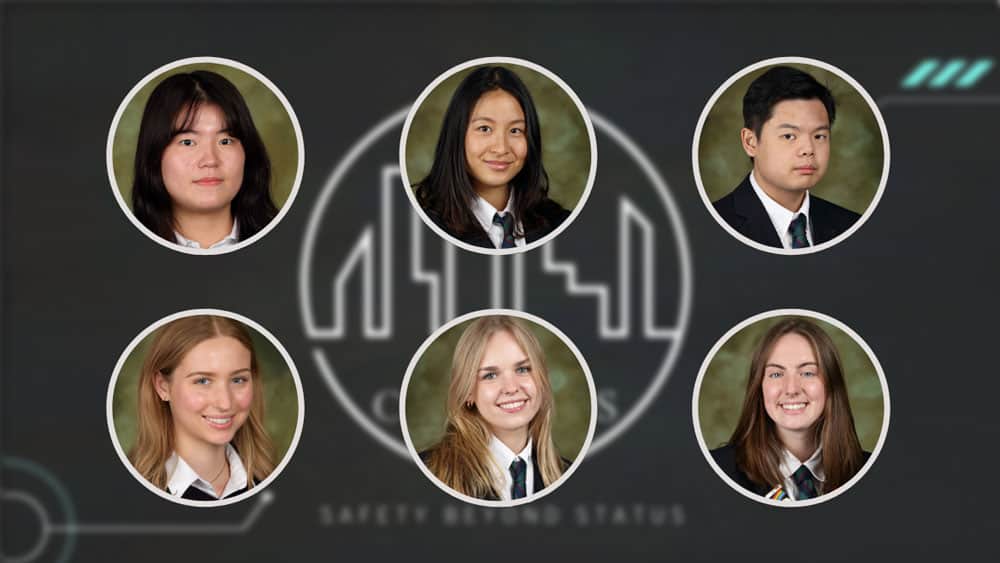 On Friday, the GII team pitched their solution at the GII Virtual Symposium alongside students from across Ontario and Canada. Congratulations to Halle Lawson '21, Caroline Chen '21, Branton Hung '21, Dylan Clement '21, Yeseo Kim '22, and Emilia Volke '21 for their diligent work on this project.
Taking part in the GII taught me how to respond to real-life problems, such as the digital divide between people of different socioeconomic statuses. Our monthly workshop with graduate students at the Munk School allowed us to integrate different frameworks, which are used at professional levels, into our own solution. We also received frequent feedback from the mentors, which pushed us to come up with a better solution. Overall, I learned that we need to get down to the very heart of the matter (i.e. the causes of a problem) in order to propose a solution that is efficient, equitable, and feasible.

Yeseo Kim '22
Lorsque j'ai décidé de rejoindre l'équipe GII, j'espérais acquérir davantage de connaissances sur le monde dans lequel nous vivons et sur ses habitants. Grâce à cette opportunité, je voulais acquérir des compétences et comprendre comment nous pouvons nous attaquer aux problèmes et aider les groupes marginalisés à se sentir plus en sécurité. Je peux maintenant dire que le programme m'a aidé à mieux comprendre certaines questions et m'a appris comment traiter des problèmes de la vie réelle.

Emilia Volke '21