One of the features that we consider important for the success of our School Project is consistency: achieving alignment around high expectations for our students and staff and then consistency of performance. According to McKinsey 7S framework in order to align an organisation to a new project or initiative we need the following 7S to work in harmony: strategy, structure, systems, style, staff, skills and shared values. The model does not produce all the answers, but can help us ask the right questions to identify what we can do to improve our school's effectiveness.
Dans le cadre de notre objectif d'alignement à St. Peter'sAu cours de notre première journée de développement professionnel en janvier, nous avons introduit un style de gestion d'équipe Agile dans notre équipe d'éducation des Foundation Years.
According to our School Project we strive to instil learning agility in our students with a focus on learning-over-knowing with specific core competencies as IB learners: balance, inquiry, risk-taking, principled etc. (this is our school's STRATEGY). Our Foundation Years Team is working to align STYLE and SYSTEMS to this STRATEGY. We want to place the agile mindset as our institutional ethos, so that our staff have a defining advantage in navigating the changes in education, brought by the 4th Industrial Revolution. We believe that the school world of the future will require teachers who can make sense and meaning of new and emerging needs, and solve problems not yet known.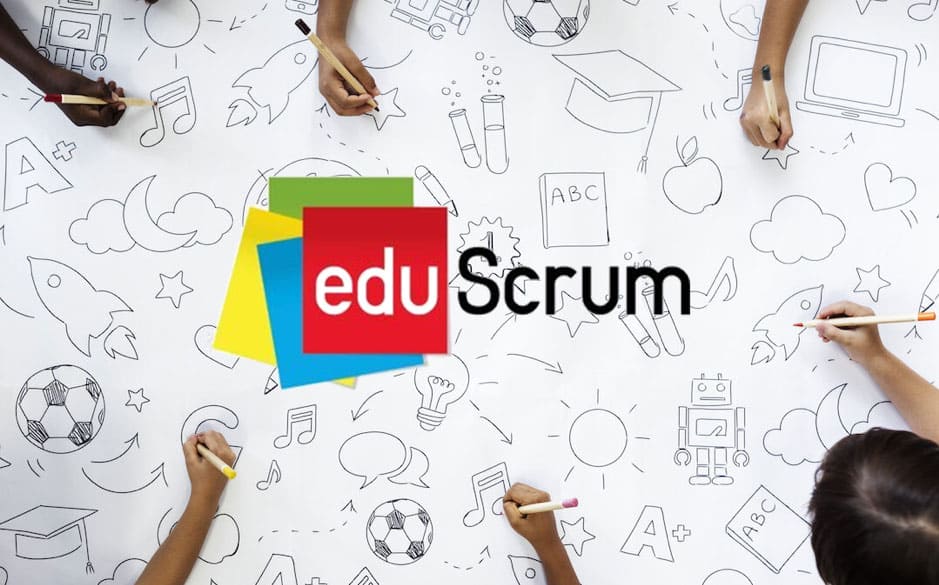 L'équipe des Années Fondamentales a réfléchi et s'est mise d'accord sur les "10 principes Eduscrum pour une équipe éducative" afin de s'assurer que notre STYLE et notre SYSTÈME de travail sont en accord avec le projet d'école. Les principes Eduscrum sont inspirés du Manifeste Agile et du Guide SCRUM utilisés par d'autres organisations et comprennent :
Confiance + soutien : Plus notre équipe est diversifiée, plus nos idées seront bonnes, plus notre travail sera de qualité et plus nous apprendrons les uns des autres.
Travailler ensemble : Nous collaborons de manière proactive. Nous voulons optimiser le flux dans toute l'école et pas seulement localement notre façon de travailler au sein de notre équipe.
Face to face conversation
Satisfaire le client : Nous nous organisons autour de nos services éducatifs : pour satisfaire nos étudiants et leurs familles, nous nous concentrons sur la production d'offres, d'éducation et de services dont ils ont besoin.
Continuous improvement: We realise that to remain competitive we need to constantly look for ways to improve our processes, the outcomes that we are delivering to our students, and our organisational structures.
Reflect + adjust: Every student, every family, every teacher and every team is unique. We face unique situations that evolve over time. The implication is that we must choose our way of working to reflect the context that we face and then evolve our way of working as the situation evolves.
Rendre tout le travail visible : Nous rendons notre travail visible tant au niveau individuel qu'au niveau de l'équipe. Notre équipe rend son flux de travail visible et dispose donc d'outils de flux de travail explicites, afin que chacun sache sur quoi les autres travaillent. Nous nous efforçons d'améliorer notre prévisibilité pour permettre à notre équipe de collaborer et de s'auto-organiser plus efficacement.
Nous pensons que la création d'un alignement entre L'école St. Peter et le style de travail et les systèmes de notre équipe éducative contribueront au processus de transformation de notre école.
---
Par Krystina Smolensky, responsable des années de fondation