Do you have your sights set on one of the world's top universities? From Oxbridge in the UK to the US Ivy Leagues, getting into the school of your dreams starts with taking the right qualifications.
Typically beginning their end-of-school qualifications around the age of 16, today's international students have several options available, from the IB to AP courses. Which is the right choice for you? The answer could be A Levels — and you can even study them online.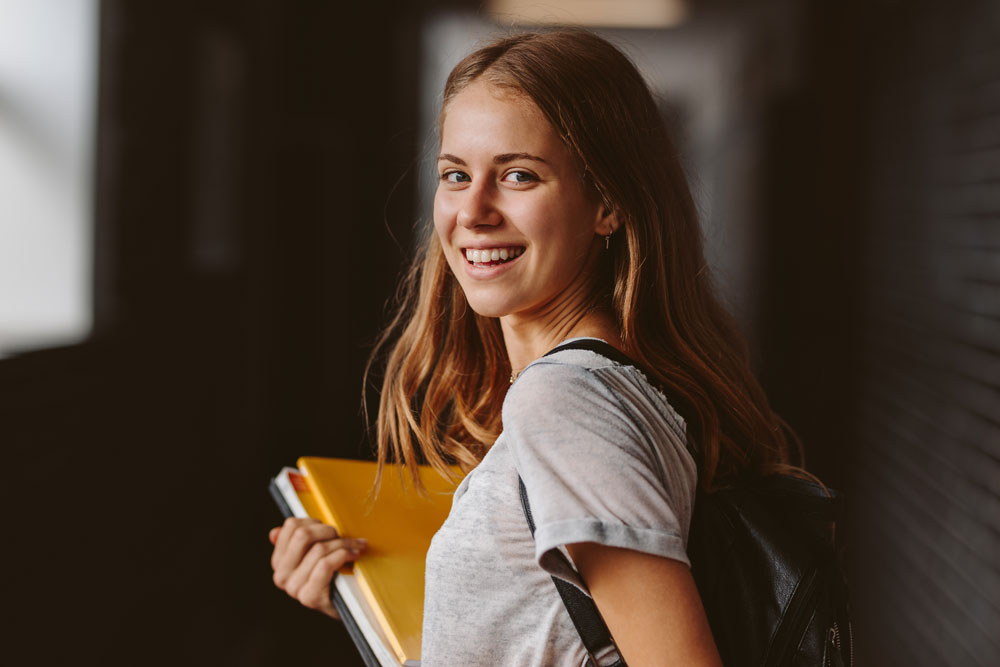 Short for "Advanced Levels", A Levels are a British qualification with a respected history of over 70 years. Learners study these courses over a period of two years (from age 16 to 18), with final exams available in numerous countries around the world. Last summer, the United Kingdom alone saw over 800,000 A Level entries with many more students taking their qualifications internationally.
All in all, A Levels are becoming an increasingly popular study path, but why? Let's take a look at some of the key reasons to choose them.
A Levels Are Internationally Recognised
Above all else, the most important thing to look for in a pre-university qualification is international recognition. Not all certificates are accepted by top institutions, so it's important to choose a study option that your dream university approves of.
A Levels are recognised internationally and highly regarded by universities around the world. Every UK university, every Ivy League college in the United States, and thousands more schools across the globe accept these qualifications as part of their admissions process.
A Levels Go into Depth
If you want to explore your favourite subjects in greater depth, A Levels are the qualification for you. The majority of students start out with four to five A Levels, whittling down to three or four in their second year. With fewer subjects on your plate, you'll get plenty of time to delve into each one in detail.
Students taking A Level Biology, for example, may get to learn about everything from genetics to viruses to ecosystems. An English Literature A Level, meanwhile, usually covers drama, poetry, and prose from a range of eras and origins.
There Are Numerous A Levels to Choose From
On the topic of different subjects, one of the best things about A Levels is the variety on offer. You can choose from a wide range of courses that reflect your interests and prepare you for your future goals.
Students with STEM aspirations, for example, can take A Levels in Biology, Chemistry, Physics, Computer Science, and Mathematics. There's even an additional Further Mathematics A Level available for passionate logicians. If you prefer humanities and social sciences, you can choose between History, Geography, Politics, Law, Sociology, Psychology, and more. There are also arts and media A Levels for creative minds and language A Levels for eager global citizens.
While some university courses may require that you study one or two specific subjects, outside of this, you're free to mix and match A Levels to your heart's content.
A Levels Develop Additional Skills
Last but not least, as part of your A Level studies, you'll also develop a range of important skills that will prepare you for a successful future.
A Levels are designed to build both critical and analytical thinking, guiding students to engage with media, experiments, and resources in a variety of ways. On courses such as A Level Sociology or A Level History, you'll also be encouraged to build your research skills; this will come in handy when you're writing university papers in the future.
Other key abilities you can expect to hone while studying A Levels including writing a persuasive argument, explaining your reasoning, problem solving, and creative thinking.
---
Study A Levels Online at King's InterHigh
You can study A Levels no matter where you are in the world with online schooling. With over 16 years of experience and more than 10,000 successful alumni, King's InterHigh is the leading British online school. Welcoming students aged 7 to 18 anywhere in the world, we teach the A Level curriculum to learners aged 16 and over. We have over 15 A Level subjects to choose from, and our students get plenty of support to ace their exams, apply to universities, and plan their future careers. Visit our website to learn more about studying A Levels online.