The 2020-2021 school year continues to evolve at KIS. The blended learning model allows a rotation of grade levels on campus. Elementary student cohorts learn on campus for six days at a time while middle and high school students meet for four days on campus. After nearly two months of virtual learning, KIS was glad to bring about a third of the student population back on campus in late January. KIS is confident students and faculty can enjoy safe in person learning experiences, but what is the value of inviting students to return to campus sporadically for a few days at a time?
Schools around the world are navigating a new kind of best practice in education, one that emphasizes health in the traditional overlap of academic and personal growth of students. Nearly one year into teaching during a pandemic, health considerations reach beyond the initial virus containment. Schools must now factor the social emotional well-being of students and faculty, making decisions about connecting virtually or on campus that affect the whole community.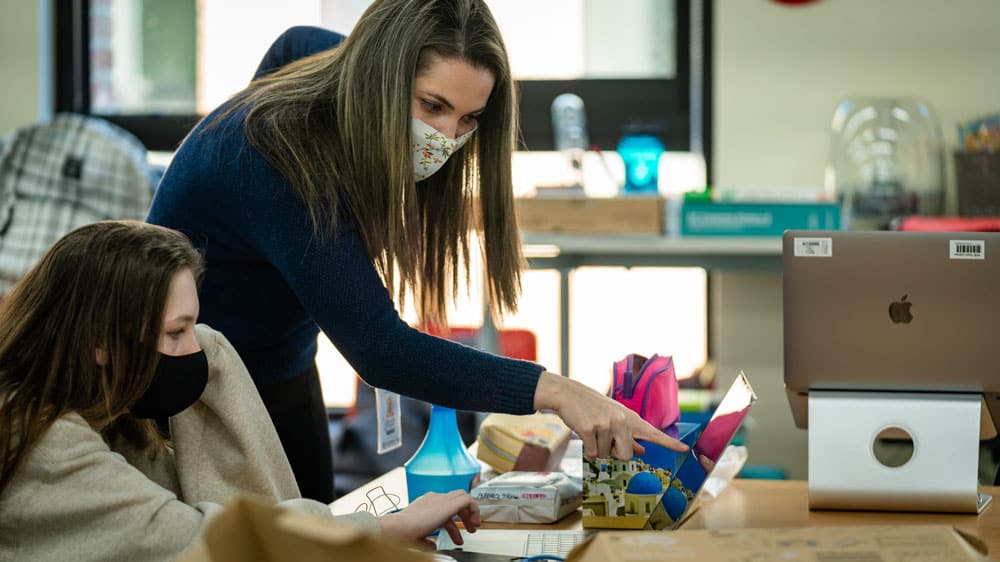 La cultura coreana valora mucho la educación y los padres aquí, como en otros lugares, temen que el aprendizaje virtual pueda suponer una pérdida de aprendizaje. Aquí, como en otras partes, hay una impaciencia por volver al aprendizaje en el campus, o a una escuela que se parezca a la que solía ser. Llevar a los estudiantes al campus durante cuatro o cinco días entre medidas más estrictas de distanciamiento social puede parecer que se está agarrando lo que se puede, un riesgo potencial, pero KIS tiene la suerte de colaborar estrechamente con el Ministerio de Educación local para calibrar los riesgos y garantizar el cumplimiento de los protocolos de salud y seguridad adecuados. El apoyo del profesorado y de los padres también es esencial.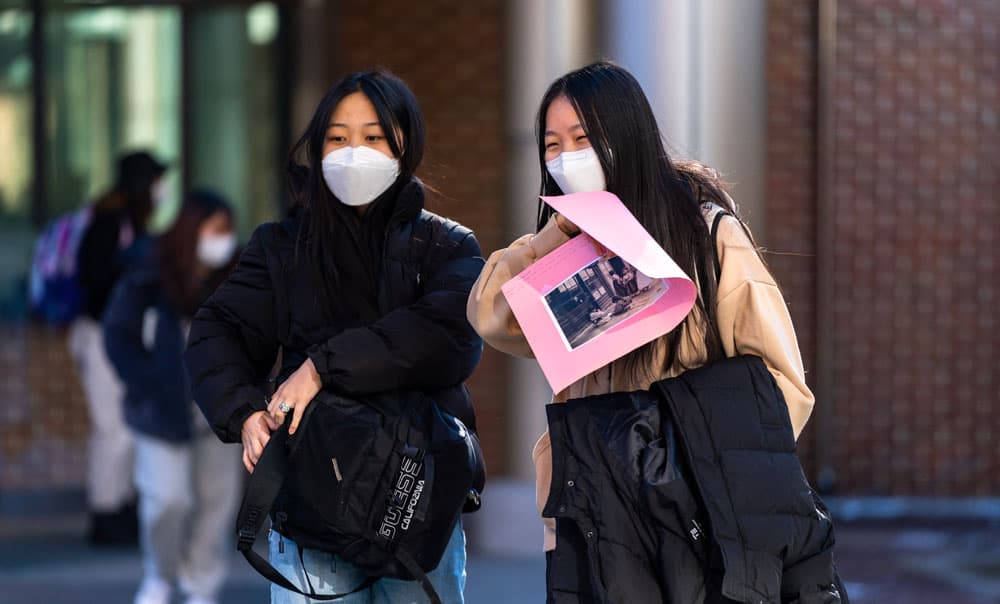 KIS counselors encourage families to talk with their kids about how to prepare for a shift from virtual to on campus learning. It is normal to feel anxious about an upcoming change but parents can help their kids think about the situation. Start conversations, ask questions. What are you nervous about? Listen. Talk through what a return to campus might look or feel like.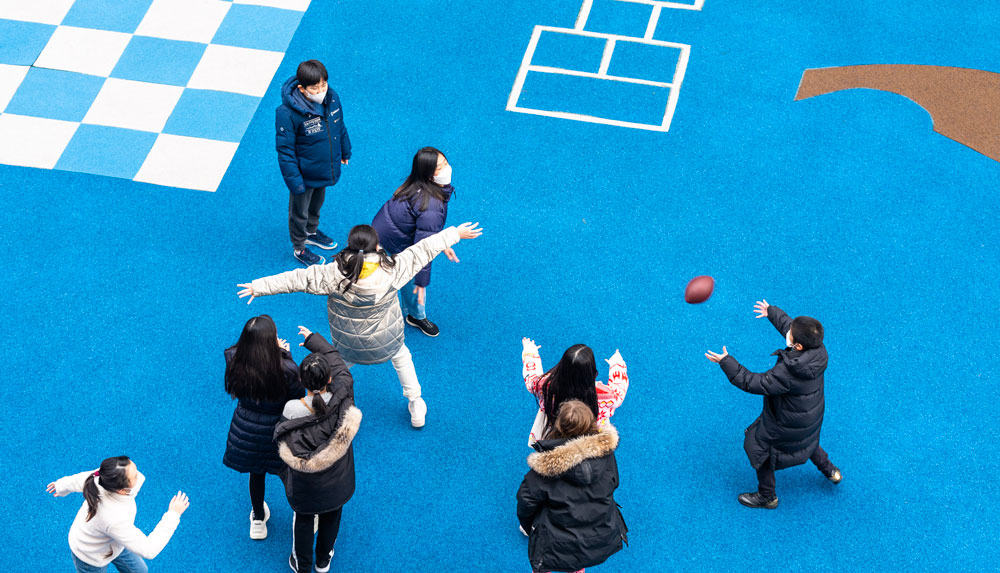 Being in the room is valuable for our students. Administrators are confident of the curricular integrity of KIS virtual classes but on campus learning allows classes to reconnect without internet lag or drops or hesitation. As children develop socially and emotionally, nearby cues from others are vital – a glance or shift in the seat or soft "um" attunes peers to one another. We are all glad for virtual learning, but miss the electricity of our in person classroom. Hybrid learning allows students to keep pace with curriculum and return to on campus for equally valuable social emotional learning.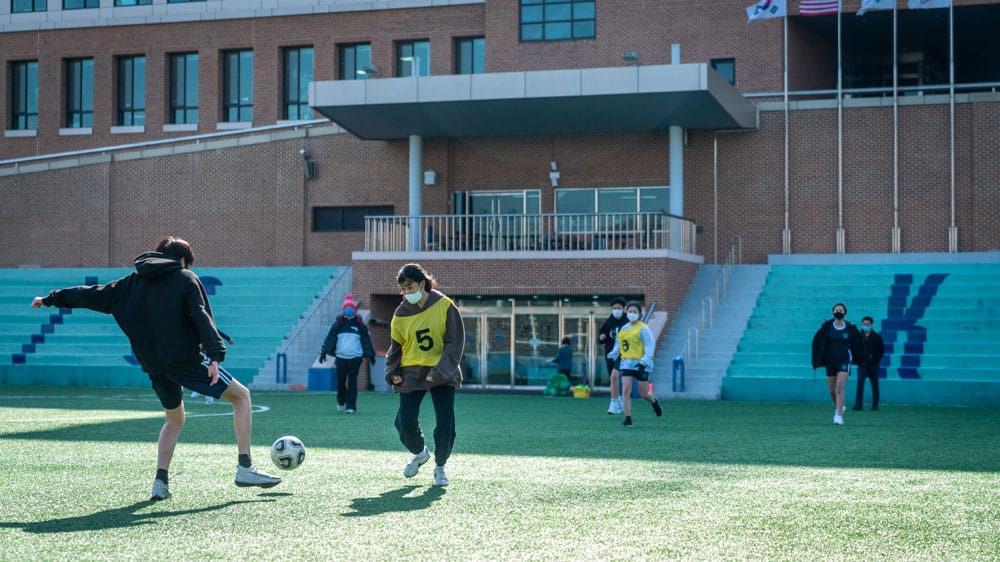 Uno de los retos de esta pandemia es que las escuelas deben reinventar su forma de ser escuela, reexaminando cómo enseñar, guiar y evaluar a los estudiantes, apoyar al profesorado y llegar a las familias y a la comunidad en general. Parte de lo que estamos aprendiendo en este extraño momento intermedio no estará claro hasta dentro de uno o dos años, o más, tras la reflexión. Hasta entonces, en el KIS trabajamos con lo que sabemos ahora para ofrecer una experiencia de aprendizaje híbrido segura y constante a nuestros alumnos.