This January, Surval students were invited to attend the World Economic Forum in Davos. As world leaders and activists were discussing issues such as Ending Modern Slavery, and Our Disposable Society, our students noted recurrent themes and enduring understandings that they can apply to their experience here at Surval. The following are four key takeaways which schools should look to in preparing students for innovation and leadership.
Valor
Los ponentes de la sesión "El poder de la juventud" se centraron en la intrepidez de los jóvenes y en cómo su tenacidad y voluntad de asumir riesgos y movilizar a otros es una fuerza que debe fomentarse y desarrollarse. En un mundo que históricamente ha infravalorado y cobijado a sus niños, movimientos como Marcha por nuestras vidas han dado la vuelta al guión, planteando la pregunta de cómo pueden las escuelas fomentar el valor y la tenacidad en la próxima generación.
Empatía
This was perhaps the most persistent theme throughout the conference as panelists and speakers emphasized the need for people to look after each other and our world better as we tackle the issues of the 21st century. At Surval we teach a broad global curriculum, encourage social enterprise, and ensure students have rich and diverse experiences in order to foster this sense of empathy which is so crucial.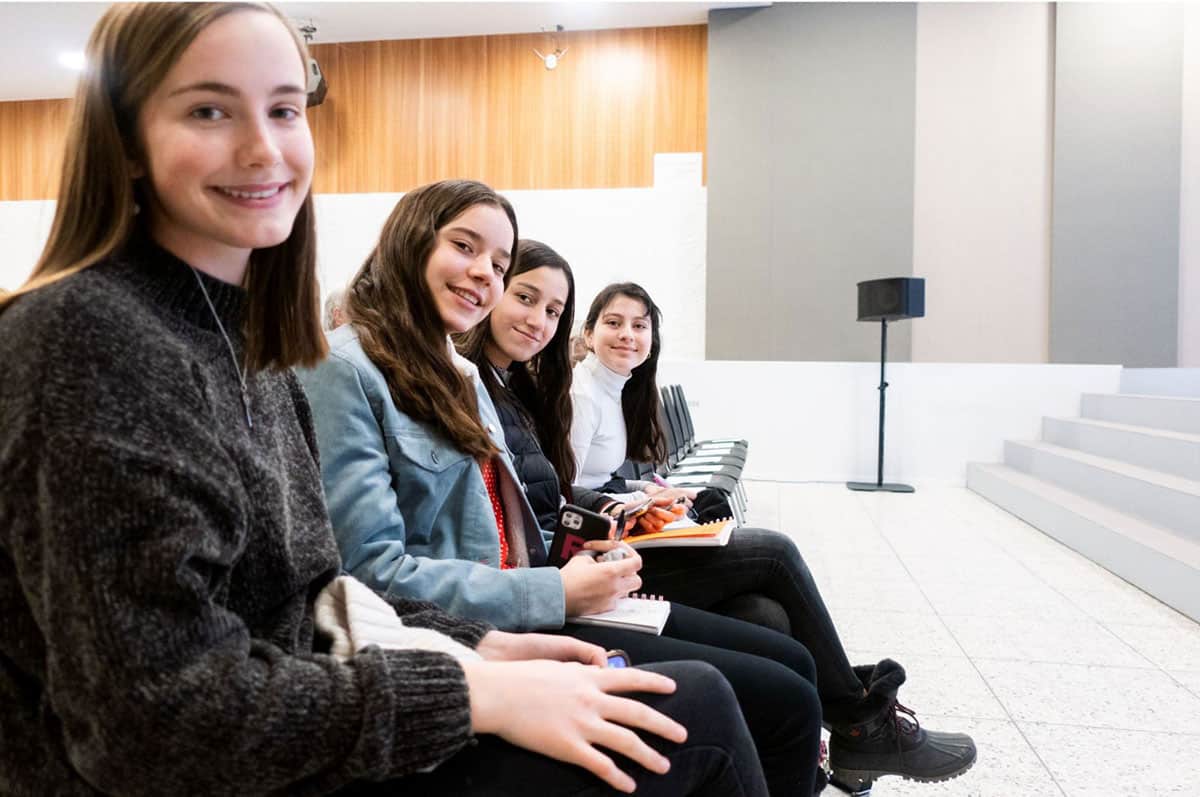 Autenticidad
Panellists in the Digital Safety for Youth forum stressed the need for young people to be socially responsible in the digital world. They stressed that in addition to being kind, it's important to be your authentic self as you look to make meaningful connections and build relationships. As social media is pushing companies to be more transparent for communications, the workforce will greatly need people who are practiced in building connectivity in authentic ways.
Implicaciones para la educación
El FEM mostró a las alumnas de Surval, a través de una experiencia de primera mano, que nuestro mundo necesita un tipo de liderazgo diferente. Como sus profesores, nuestra tarea es centrarnos en el aprendizaje holístico y dar a nuestros alumnos acceso a recursos y experiencias que desarrollen aún más estas cualidades.