The 2020-2021 school year continues to evolve at KIS. The blended learning model allows a rotation of grade levels on campus. Elementary student cohorts learn on campus for six days at a time while middle and high school students meet for four days on campus. After nearly two months of virtual learning, KIS was glad to bring about a third of the student population back on campus in late January. KIS is confident students and faculty can enjoy safe in person learning experiences, but what is the value of inviting students to return to campus sporadically for a few days at a time?
Schools around the world are navigating a new kind of best practice in education, one that emphasizes health in the traditional overlap of academic and personal growth of students. Nearly one year into teaching during a pandemic, health considerations reach beyond the initial virus containment. Schools must now factor the social emotional well-being of students and faculty, making decisions about connecting virtually or on campus that affect the whole community.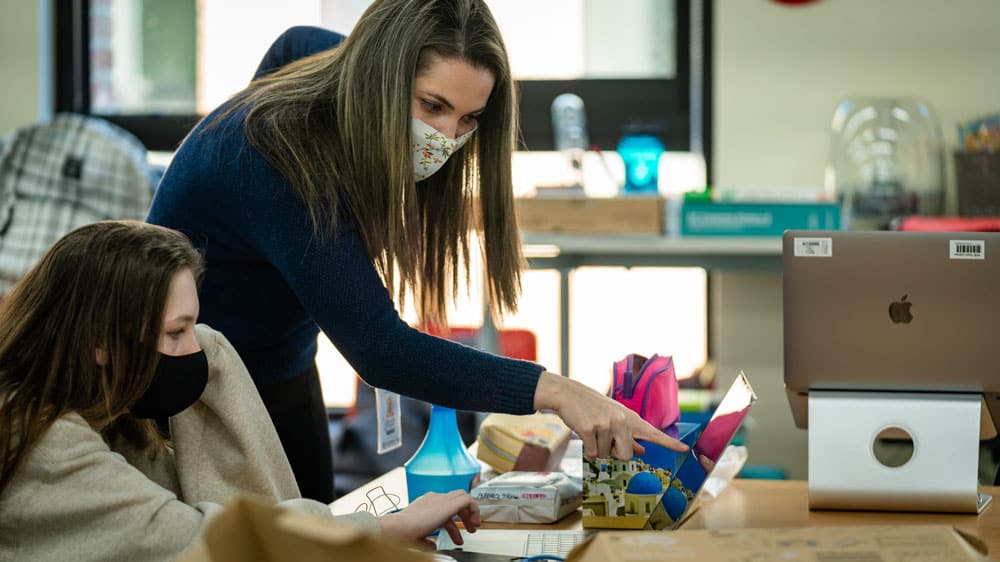 Die koreanische Kultur legt großen Wert auf Bildung, und die Eltern befürchten hier, wie auch anderswo, dass virtuelles Lernen zu einem Verlust des Lernens führen könnte. Hier, wie auch anderswo, gibt es eine Ungeduld für eine Rückkehr zum Lernen auf dem Campus - oder einer Schule, die so aussieht, wie die Schule früher aussah. Schüler für vier oder fünf Tage auf den Campus zu bringen, zwischen strengeren sozialen Distanzierungsmaßnahmen, mag wie ein Griff nach dem Rechten aussehen, ein potenzielles Risiko, aber KIS ist in der glücklichen Lage, eng mit dem lokalen Bildungsministerium zusammenzuarbeiten, um Risiken abzuschätzen und die Einhaltung der richtigen Gesundheits- und Sicherheitsprotokolle zu gewährleisten. Die Unterstützung der Fakultät und der Eltern ist ebenfalls wichtig.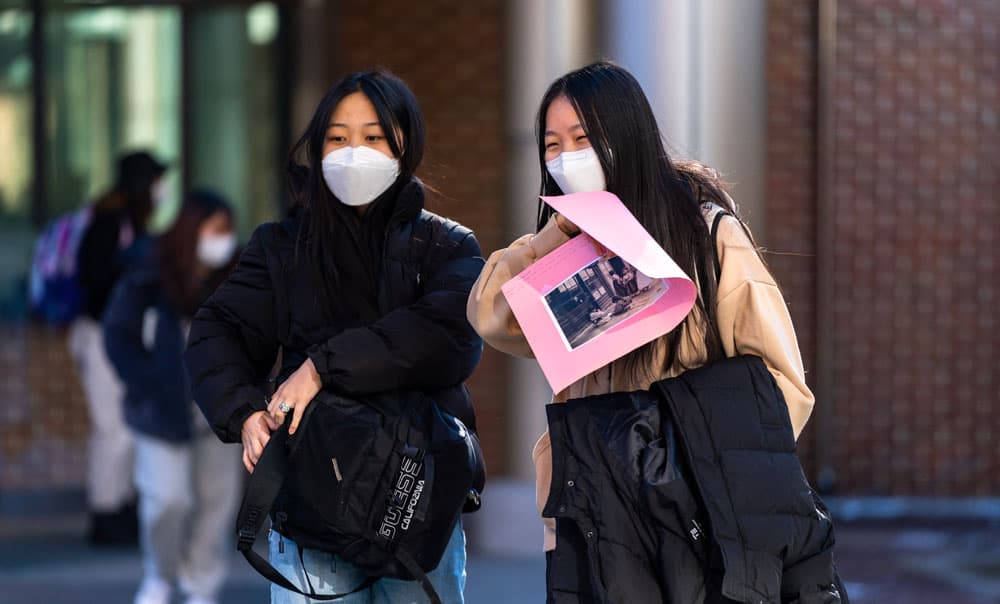 KIS counselors encourage families to talk with their kids about how to prepare for a shift from virtual to on campus learning. It is normal to feel anxious about an upcoming change but parents can help their kids think about the situation. Start conversations, ask questions. What are you nervous about? Listen. Talk through what a return to campus might look or feel like.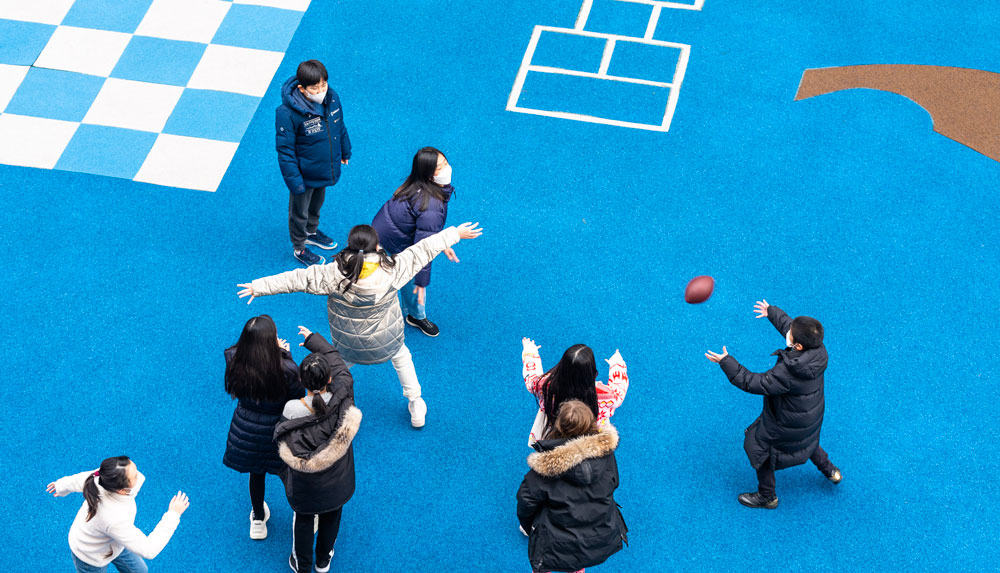 Being in the room is valuable for our students. Administrators are confident of the curricular integrity of KIS virtual classes but on campus learning allows classes to reconnect without internet lag or drops or hesitation. As children develop socially and emotionally, nearby cues from others are vital – a glance or shift in the seat or soft "um" attunes peers to one another. We are all glad for virtual learning, but miss the electricity of our in person classroom. Hybrid learning allows students to keep pace with curriculum and return to on campus for equally valuable social emotional learning.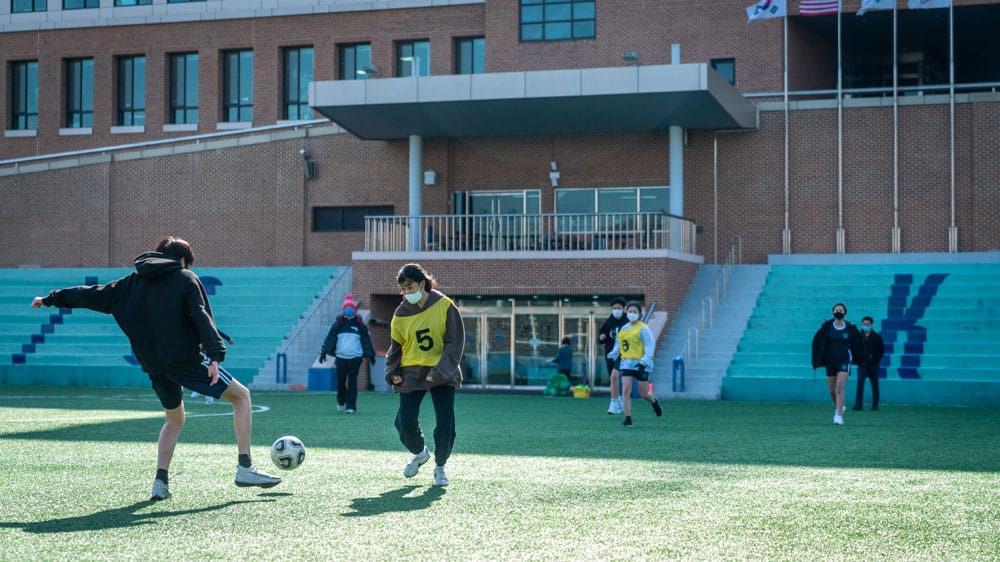 Eine Herausforderung dieser Pandemie besteht darin, dass die Schulen die Art und Weise, wie sie eine Schule sind, neu erfinden müssen, indem sie die Art und Weise, wie sie unterrichten, die Schüler leiten und beurteilen, die Lehrkräfte unterstützen und die Familien und die weitere Gemeinschaft erreichen, neu überprüfen. Einiges von dem, was wir in dieser merkwürdigen mittleren Zeit lernen, wird erst in ein oder zwei Jahren oder noch länger nach der Reflexion klar sein. Bis dahin arbeiten wir an der KIS mit dem, was wir jetzt wissen, um eine sichere, beständige hybride Lernerfahrung für unsere Schüler zu bieten.