Letzten Herbst hat eine Gruppe von LCS Studenten bewarben sich für das LCS Global Ideas Institute (GII) Team, um gemeinsam ein globales Problem anzugehen. Das GII-Programm wird von der Munk School an der Universität von Toronto and this is the first year that Lakefield has participated. "The GII was conceived in the Asian Institute at the Munk School and led by Professor Joseph Wong to provide intensive research and learning opportunities for high school students."
Seit letztem Jahr ist die LCS Das GII-Team hat sich einmal im Monat getroffen, um von Fachleuten zu hören und mit Mentoren an der Universität von Toronto an der Lösung eines dringenden globalen Problems zu arbeiten. Die diesjährige Herausforderung bestand darin, die Frage zu beantworten: "Wie können wir die digitale Sicherheit von marginalisierten Gemeinschaften stärken?"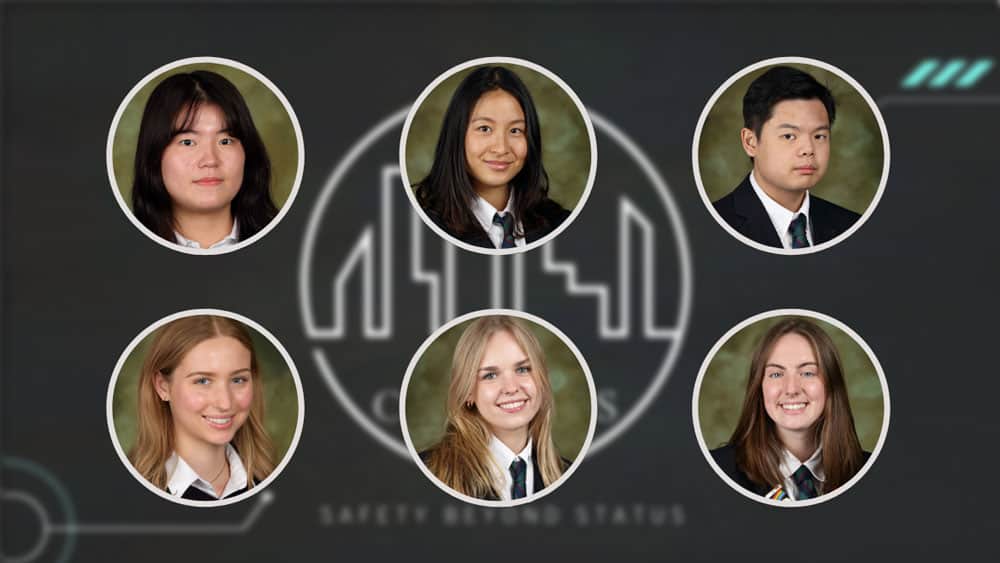 On Friday, the GII team pitched their solution at the GII Virtual Symposium alongside students from across Ontario and Canada. Congratulations to Halle Lawson '21, Caroline Chen '21, Branton Hung '21, Dylan Clement '21, Yeseo Kim '22, and Emilia Volke '21 for their diligent work on this project.
Taking part in the GII taught me how to respond to real-life problems, such as the digital divide between people of different socioeconomic statuses. Our monthly workshop with graduate students at the Munk School allowed us to integrate different frameworks, which are used at professional levels, into our own solution. We also received frequent feedback from the mentors, which pushed us to come up with a better solution. Overall, I learned that we need to get down to the very heart of the matter (i.e. the causes of a problem) in order to propose a solution that is efficient, equitable, and feasible.

Yeseo Kim '22
Als ich mich entschied, dem GII-Team beizutreten, hoffte ich, mehr Wissen über die Welt, in der wir leben, und ihre Menschen zu erlangen. Mit dieser Gelegenheit wollte ich Fähigkeiten und ein Verständnis dafür erlangen, wie wir Probleme angehen und marginalisierten Gruppen helfen können, sich sicherer zu fühlen. Ich kann jetzt sagen, dass das Programm mir geholfen hat, einige Themen besser zu verstehen und mir beigebracht hat, wie ich mit Problemen im realen Leben umgehen kann.

Emilia Volke '21