Earlier this year, Ruamrudee International School elementary students had the opportunity to spend time with a wonderful storyteller, Ms. Gail Clarke.
Ms. Gail has been a children's book author and illustrator for 10 years, and before that, she taught primary-aged children for more than 35 years. Ms. Gail's books are centered around animals and many are based on themes like animal behavior, migration, and taking care of the Earth. Ms. Gail travels to schools all over the world giving fun and engaging book presentations that also feature a variety of puppets who are characters in her stories. Her book presentations have been enjoyed by more than 37,000 children!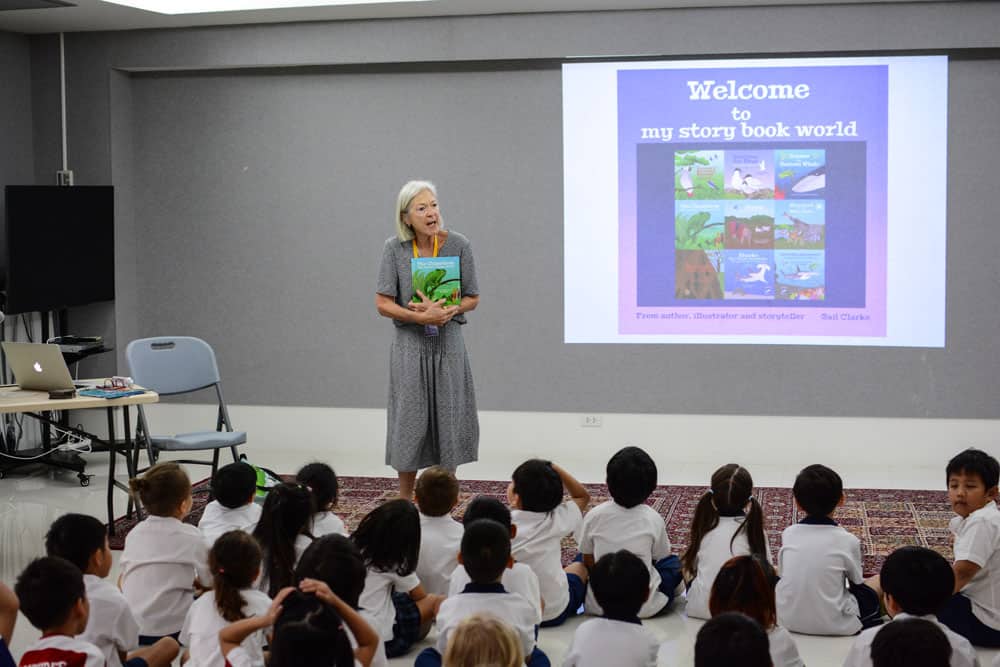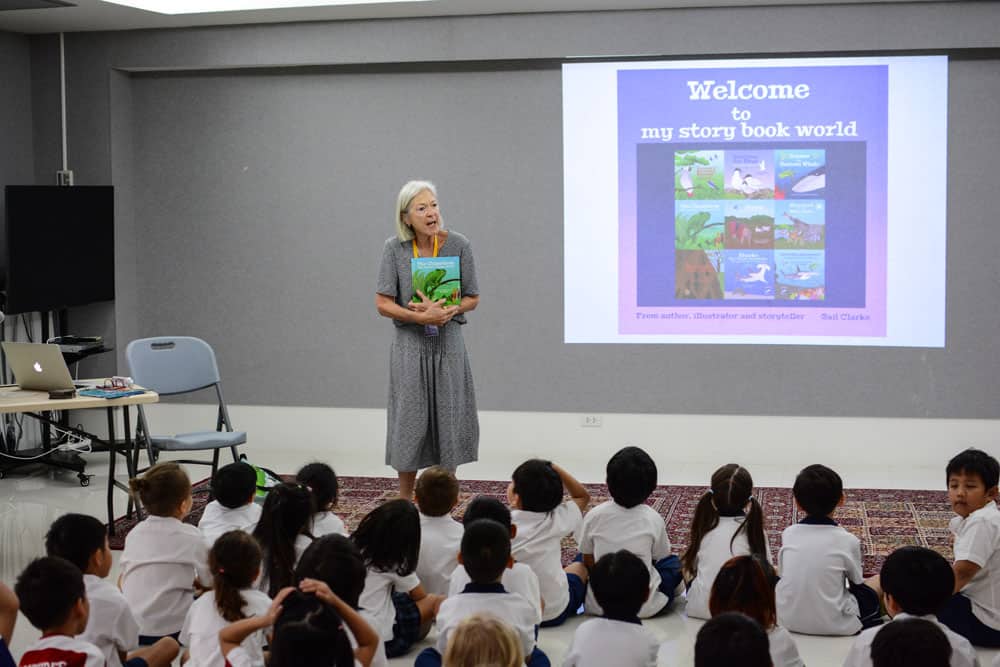 I asked our ES Librarian, Ms. Kristi, a few questions about Ms. Gail's visit:
Q: What is it about Ms. Gail's books that our children tend to enjoy?
A: Her books are fun and full of rhymes while teaching the students about animals' habitats, behaviors, and issues they currently face.
Q: Why did you choose her to come read to/visit with our students?
A: We asked Ms. Gail to visit because of the glowing recommendations we received from other schools in the area.
Q: What did you hope the students would take away from her visit?
A: I think having author visits helps students understand that authors are actual people and that students can be authors when they grow up. What I didn't expect but absolutely loved about Ms. Gail was how engaging she was with each grade level. I think her background as an educator really shows.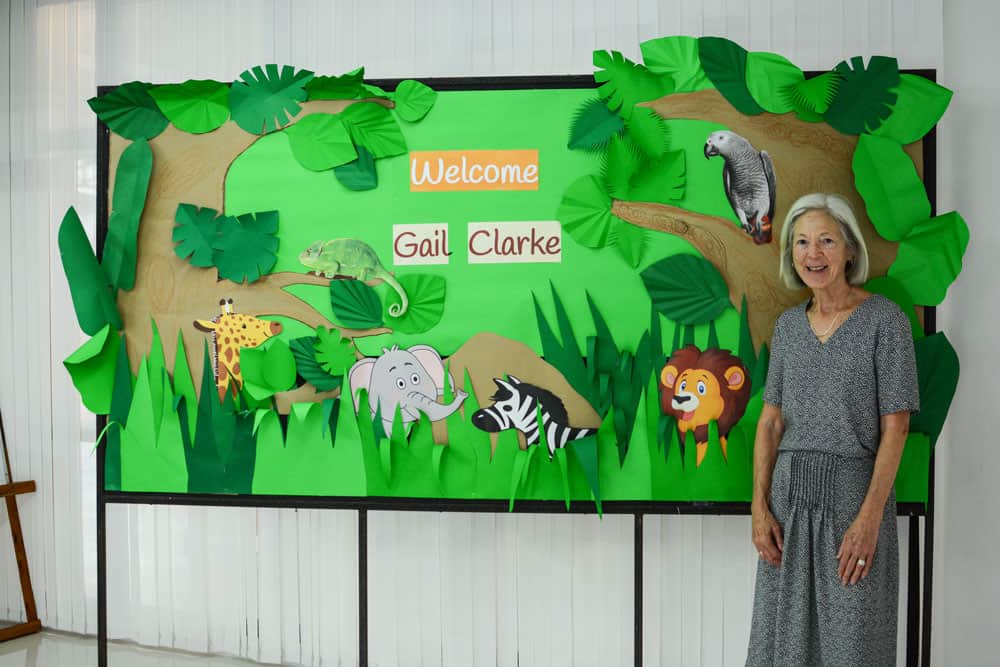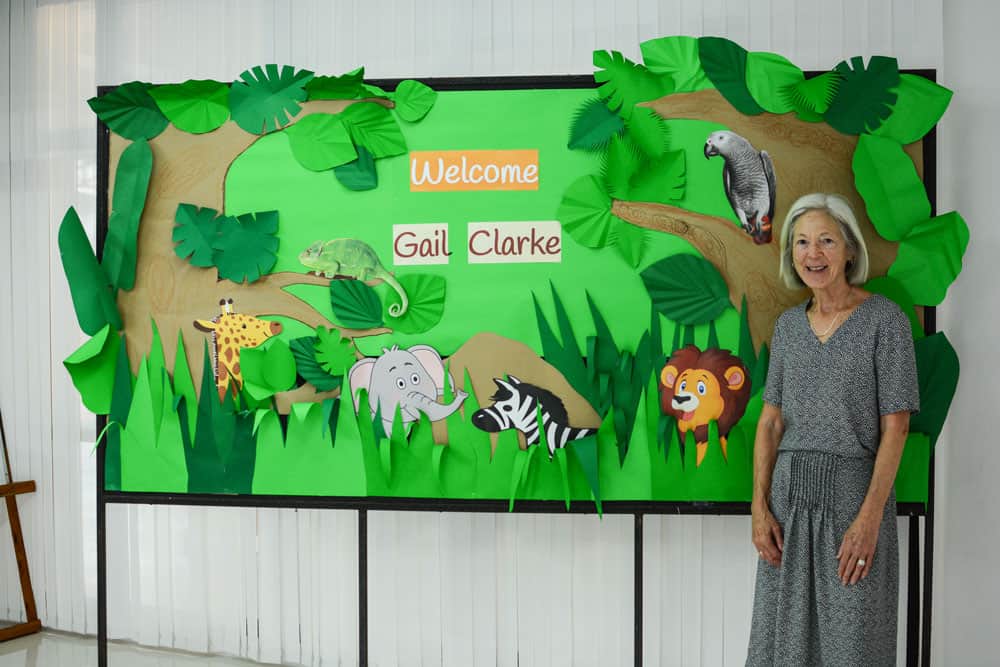 Each ES grade had its own time slot to listen to Ms. Gail read. I went to the PreK presentation right after school. The first thing Ms. Gail did was invite the children to sit on the carpet in front of her so they could be right up close to hear her read aloud from her book The Chameleon Who Couldn't Change Color. The children were entranced from the get-go, and there was lots of giggling as Ms. Gail made dramatic facial expressions and interacted with a puppet who happened to be the chameleon from the story. We learned that chameleons have a long tongue—as long as their whole body! And "something [they] can do that is clever is camouflage [their] color." The chameleon in the story is sad because he doesn't know how to change color, so he goes on a journey to find out how to change his color.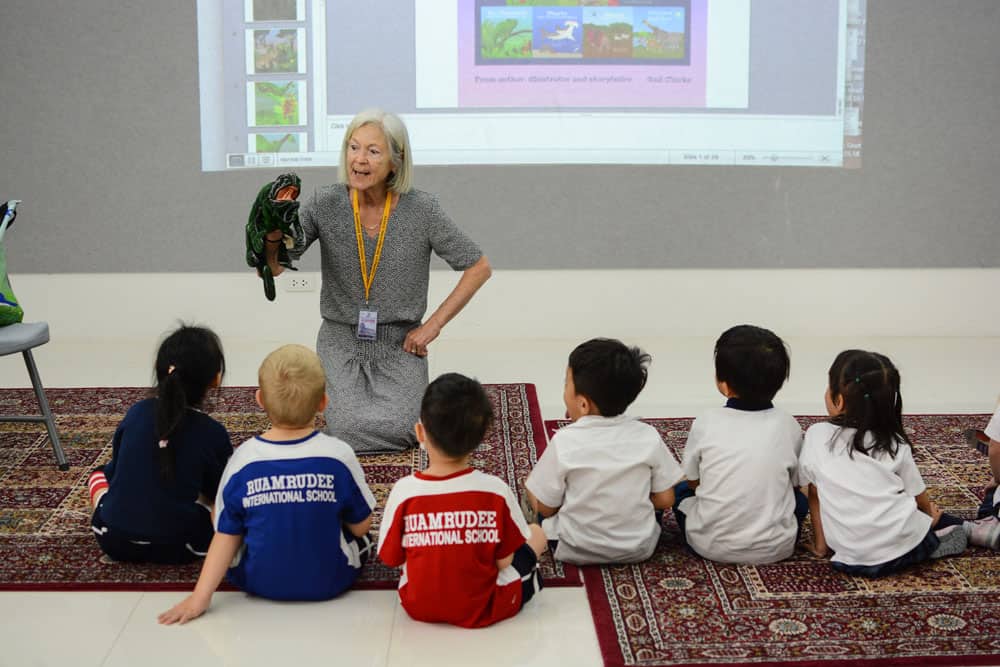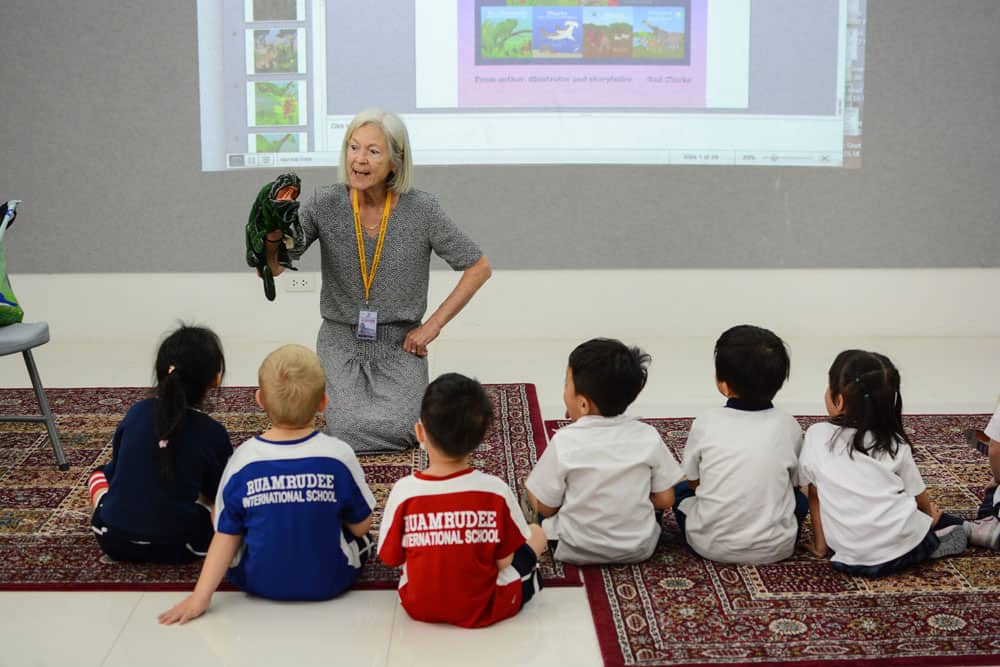 Ms. Gail asked the PreK children to chant aloud the words in the story that were frequently repeated, which were "I'm sorry, I can't do it." In the story, the chameleon meets all sorts of animals, all of whom ask him the same question: "Can you change your color?" He gives them all the same answer: "I'm sorry, I can't do it." The chameleon finally meets a brightly colored parrot, who laughs at the chameleon because he cannot change his color. Being laughed at makes the chameleon angry and sad. Then, suddenly, his tail starts to turn red, and then his whole body turns multicolored and at last he turns into "the most colorful chameleon you've ever seen."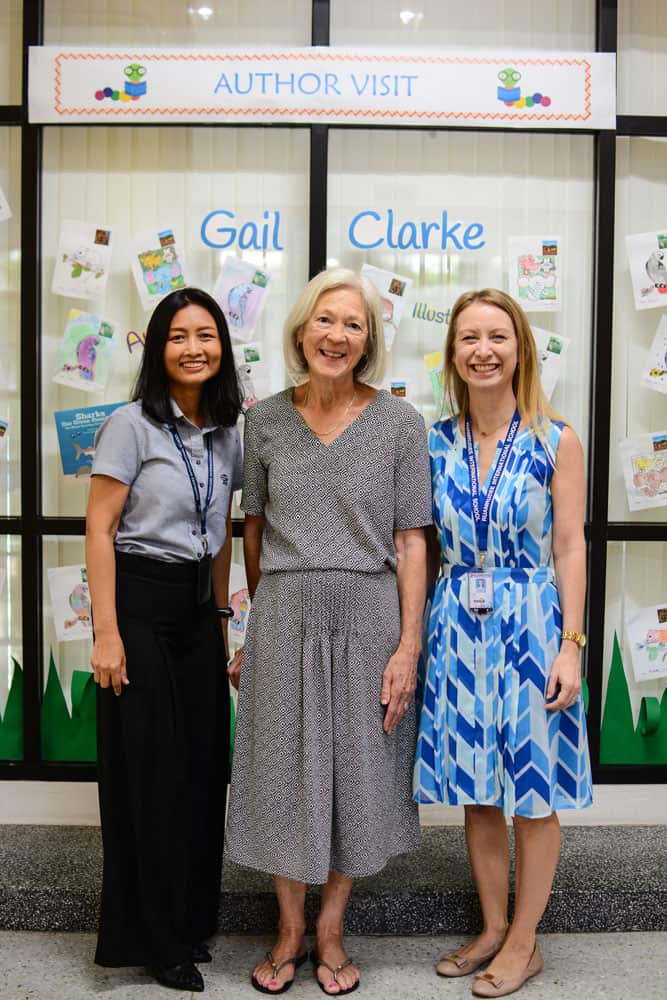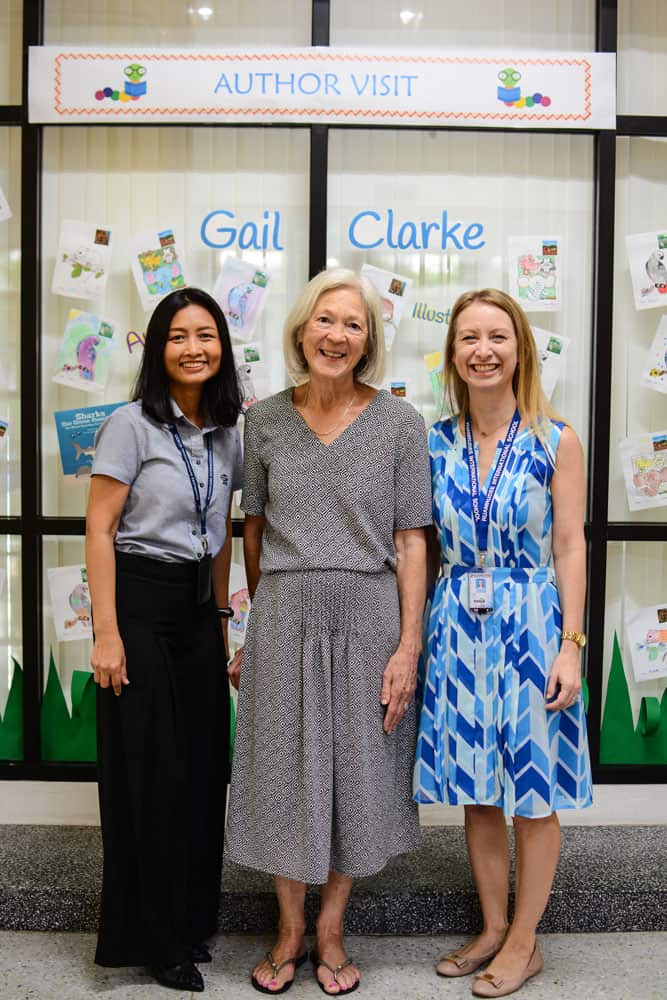 After the read-aloud, Ms. Gail introduced another of her storybook friends, Patrick "the excitable African gray parrot puppet," who had been sleeping in a bag. The children had to clap and shout to wake Patrick up. Patrick invited his Grandpa to join because it was his birthday. A very cheeky colorful parrot came out of the bag and the children sang "Happy Birthday" to Grandpa, who then wouldn't be quiet. The afternoon wrapped up with a puppet parrot birthday dance! Ms. Gail was a great entertainer and excellent with the young children, who are so fortunate to have these wonderful literary experiences.
By Ms. Elisia Brodeur