An Interview with Irawadee (Bai-dteuy) Thawornbut by Elisia Brodeur
I recently sat down to speak with new RIS student Irawadee Thawornbut, a junior in high school. A self-described social entrepreneur, Irawadee founded a company called Sandee For Good, which, as defined on her website www.sandeeforgood.com, "curates nonprofits' wishlists." The site functions as an online store where people can arrange for donations to nonprofits all over Thailand. Its goal is to counter the difficulty of equally distributing donated goods, to rural areas in particular. Irawadee is also a junior research scientist in neural engineering. This past summer, she recorded a series for CNN that recently aired on national TV, presented on the main stage at the Techsauce Global Summit, studied pre-college astrophysics at Harvard, and volunteered at a farm in Slovenia that didn't have running water or electricity.
Irawadee is already extremely accomplished and has done so much for someone her age, yet she displays a level of wisdom and humility that is rare in those much older than her. I hope you enjoy reading about her experiences and goals as much as I enjoyed speaking with her.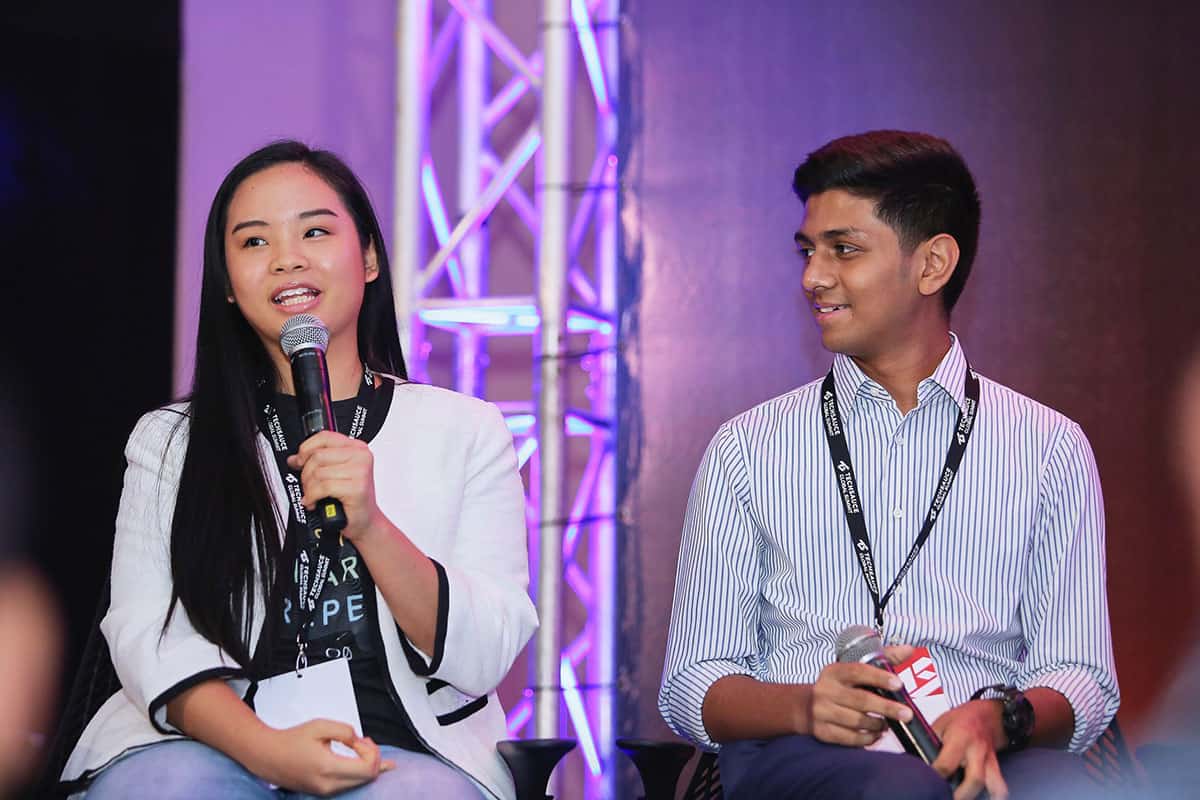 Why did you choose RIS?
I chose RIS because I know current and former RIS students, two alumni from the start-up community in particular, who highly recommended RIS to me. They're such kind, open-minded people. I'm always inspired and blown away when talking with them. One of the reasons they said they love RIS is because the school supports you if you have activities outside of school—basically it's OK to have interests and passions beyond school work. When I heard that RIS fosters that kind of community, I knew I wanted to be in that environment.
What are your impressions of RIS so far?
I really like all of my teachers and the fact that they work alongside us to help us achieve our best. I feel very supported as a new person; everyone cares what I am going through as a newcomer. My friends are super genuine, too. I also noticed that people are very active here, which motivated me to explore other extra-curricular options. I'm on the soccer team and am also a member of the STEM club and the Habitat for Humanity club.
Which courses are you taking?
I'm doing the IB Diploma Program. The courses I've chosen are: HL (Higher Level) Math, HL Physics, and HL Biology, SL (Standard Level) Thai, SL English Literature, and SL Psychology. Because I'm doing the Diploma Program, I'm also doing the CAS (Creativity, Activity, Service) component, writing an Extended Essay, and taking Theory of Knowledge.
You live on campus in the Residence @ Seelos Hall. What's that like?
I love living in the Residence. It feels like a family. The houseparents are very warm and caring—they are always checking in to see how the students are doing and are open to give advice or anything they can help with. I feel truly welcomed and very much part of the community. It's also nice to be on campus because I can go right back to the dorm without having to travel and I get to use the campus facilities.
The summer you were taped for a series on CNN. Tell me about that.
It's called Young and Gifted and is a series of interviews with young activists and/or entrepreneurs in Thailand who have a range of passions. Each segment follows one of these young people's everyday lives. I was nervous about the whole idea of it at first; I didn't expect that my social entrepreneur efforts would be captured by the eye of CNN! But the CNN crew were amazing and encouraged me to be as natural as possible. The videographer was especially great at putting me at ease. He's such an interesting man; he's been with CNN for years and has covered many of their big events. The series aired on TV in October and will be available on the CNN website. You can see the trailer here.
What is the Techsauce Global Summit and what did you do there?
The Techsauce Global Summit is an annual two-day event in Bangkok at CentralWorld. It's a tech gathering for people all over the world—CEOs, investors, and technology specialists—who come together to learn about emerging trends in the tech industry. More than 10,000 people attended. The Co-Founder of Techsauce is an RIS alumnus (Aim) [Amarit Charoenphan], although I didn't know I would be going to RIS at the time.
Global tech leaders give talks at the summit, and I got to talk on the main stage along with two other young entrepreneurs. One was a 16-year-old from India, Akshat Mittal, who founded ChangeMyIndia.org—a business he sold to the Indian government. The other was a 10-year-old, Kaede Takenaka, CEO and Co-Founder of KIDLetCoin, a blockchain platform that educates children about cryptocurrencies by rewarding them for doing chores with cryptocurrency. The moderator was Linda Liukas, an author from Finland, who has written books about coding for very young children. She believes that children need to learn how to code and use computers from a young age.
I met so many inspiring and amazing people of all ages, which fueled me up for the work I'm doing. I realized that there are many other people out there who are experiencing different things and doing their part to improve the world. Although it was nerve-wracking, I was completely energized by the experience.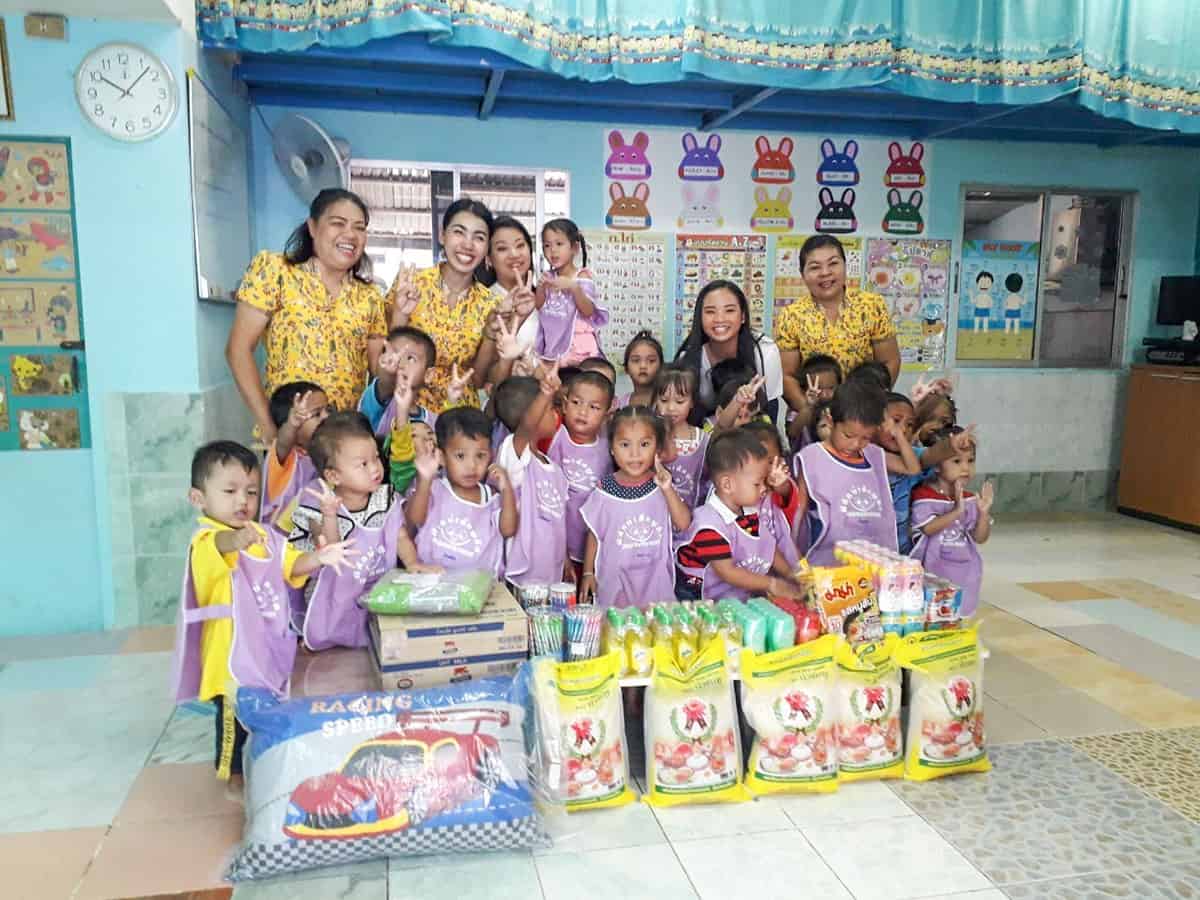 From there you went to study astrophysics at Harvard Pre-college. What was that like?
At Harvard Pre-college you can experience what it's like to go to college by taking the same courses that first-year undergrad students take. In the astrophysics course I took we got to use the database from the GAIA satellite and Python coding language to analyze data. We used the data to create graphs and models of star clusters to determine the age of the stars and discover trends, such as whether the stars are getting bigger or smaller. It was a fascinating course taught by astrophysicist Morgan MacLeod who's a Postdoctoral Fellow at the Harvard-Smithsonian Center for Astrophysics and whose research focuses on stellar encounters in binary systems. Our class of 15 students quickly became really good friends. It was a great experience and choice for my summer.
You also volunteered while living without running water and electricity at a farm in Slovenia. What did you do there?
It was with a group called Erd Kinders, which means "children of the earth." The founders of the camp wanted to teach us to appreciate and connect with nature, to be mindful of our actions, and to be thoughtful about the impact our actions have on other people. Their goal was for the children attending the camp to be able to live sustainably and manage without the technology they're used to. The camp was on a farm where we had to take care of sheep and horses, among other tasks and chores, which allowed the children to take a step back and truly live in nature.
I was there as a mentor to share my experiences with the 10- to 13-year-olds and help them formulate their own ideas about technology. As well as working the farm, the children took courses to make them aware of technology such as AI and 5G. They were good critical thinkers, well aware of changes that are happening, and able to formulate their own ideas and advocate for themselves. One 13-year-old girl who lives on the farm raised the money she needed to buy a horse she wanted and now looks after it; she's a very responsible, very mature young woman. In the end, everyone, old and young, mentor and student, learned from one another. Many people could benefit from such a course.
While I encountered a variety of completely different experiences this summer, from attending a tech conference to living on a farm and other things in between, I feel that, despite their differences, I was still moving in one direction: to further understand this world and the people living in it.
What's coming up for next for you?
I have an interview at UNICEF East Asia/Pacific Headquarters. They contacted me because they heard me talk at the Techsauce Global Summit. I went to the Regional meeting and then they reached out to me again. The interview will be used as a blog post for the Global International Day of the Girl campaign. [Editor's note: Since this interview, Irawadee's article has been posted on Unicef's website. It's an excellent blog post, which you can read here]
What are your future goals?
I've always believed in this quote by Mahatma Gandhi: "Be the change you wish to see in the world." In the future, I want to mix engineering and entrepreneurship to create innovation that can benefit people's lives and solve global problems. Although I'm still figuring out what that will be, I am sure that, as an innovator, I will always listen to the people I'm innovating for and try to meet their needs to truly improve how they live. I've had eye-opening opportunities to meet with people working with young girls in rural areas all over Thailand. I found out that many of them don't chase their dreams, not because they don't have the ability, but because they were never told that it's possible for them to do so. As a young girl privileged enough to have a family that believes in me and what I do, I want to inspire other young girls all over the world who may or may not yet think that they can do/be anything they want, with no gender norms stopping them. I want to spread the message that while you can't choose where you were born, you do have all the power in this world to choose who you want to be.